How to sell ?
Private treaty
We of course are continuously looking for coins, banknotes and medals for our international clientele. A simple picture sent by internet to our address often allows us to learn about the value of your items and our potential interest.  In the case your objects interest us, we could arrange an appointment either in our office or directly with you in order to verify the quality. After reciprocal agreement, we will issue you a bank check, cashable immediatly.
The immediacy of the transaction and discretion are the main advantages of this type of sale.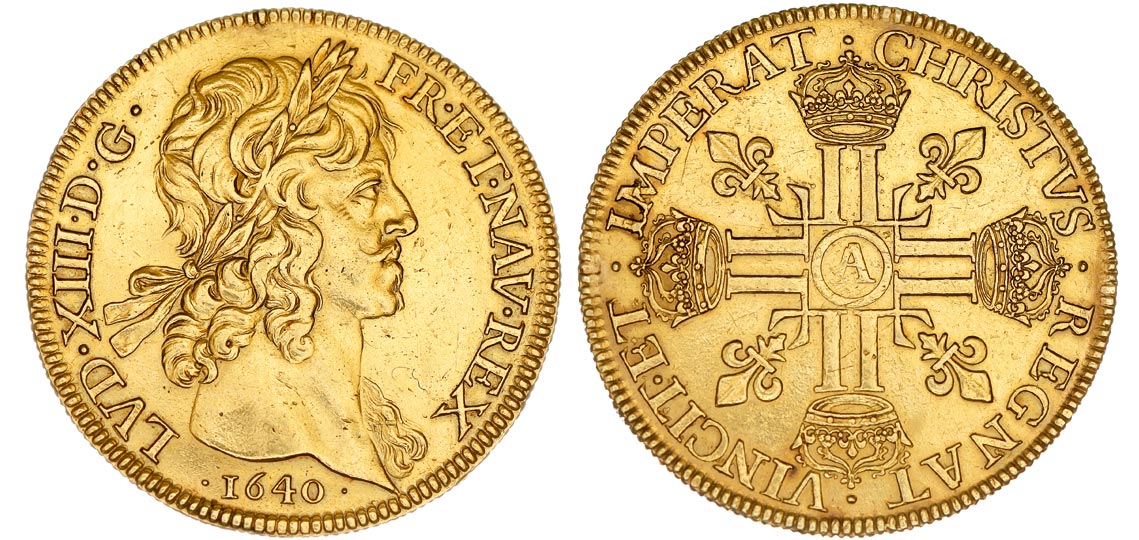 Public auctions
We offer you to become partners in the auction space, by linking our interests. Following the goods proposed and after agreement from us, you can entrust us with coins, banknotes, assignats, medals (…) for our upcoming sale. A deposit slip of the lot is written when we agree on and set an estimate for your objects. Regarding important pieces, we can mutually set a reserve price under which no sale is possible, in order to best ensure your interests.
Upon delivery of the lots, we will fully implement our insurance to cover the risk of damage, theft, deterioration, loss… For exceptional cases, we offer a down payment during the entire delivery process.
We will include your object in our catalog and offer on your account, your object(s) to our international clients through a sale.
In order to completely clarify our temporary partnership, our commission, variable according to the sales and lots listing, includes all expenses inherent to the publication in the catalogue: research, descriptions, assurance, reproduction, advertisements (…) no additional charges will be requested of you thereafter, (excluding any state taxes).Once the sale is complete and after payment of the objects, we you pay by bank check or bank transfer within a period of 45 days.
In the case the object remains unsold, aforementioned object would be returned as soon as possible.
The benefits of these sales are numerous for the seller, despite the inconvenience of the timing of one sale upon the other:
You remain owner of the object up to its final sale.
You acquire the best possible pricing knowing that our catalogues are visible and distributed very broadly throughout the world.
You benefit from our expertise and vast knowledge of the market.
You are assured of the quality of our catalogues which we create with incredibly rigorous standards.
You are present via social networks and Internet sites devoted to sales (Drouot-Live Auctions, International Gazette Sixbid, trade press …).
You are assured that the potential buyer of your object will have no fear about the authenticity and quality to which we are fully committed and accordingly propose the best price.
Do not hesitate to contact us. We gladly and clearly answer each of your questions.