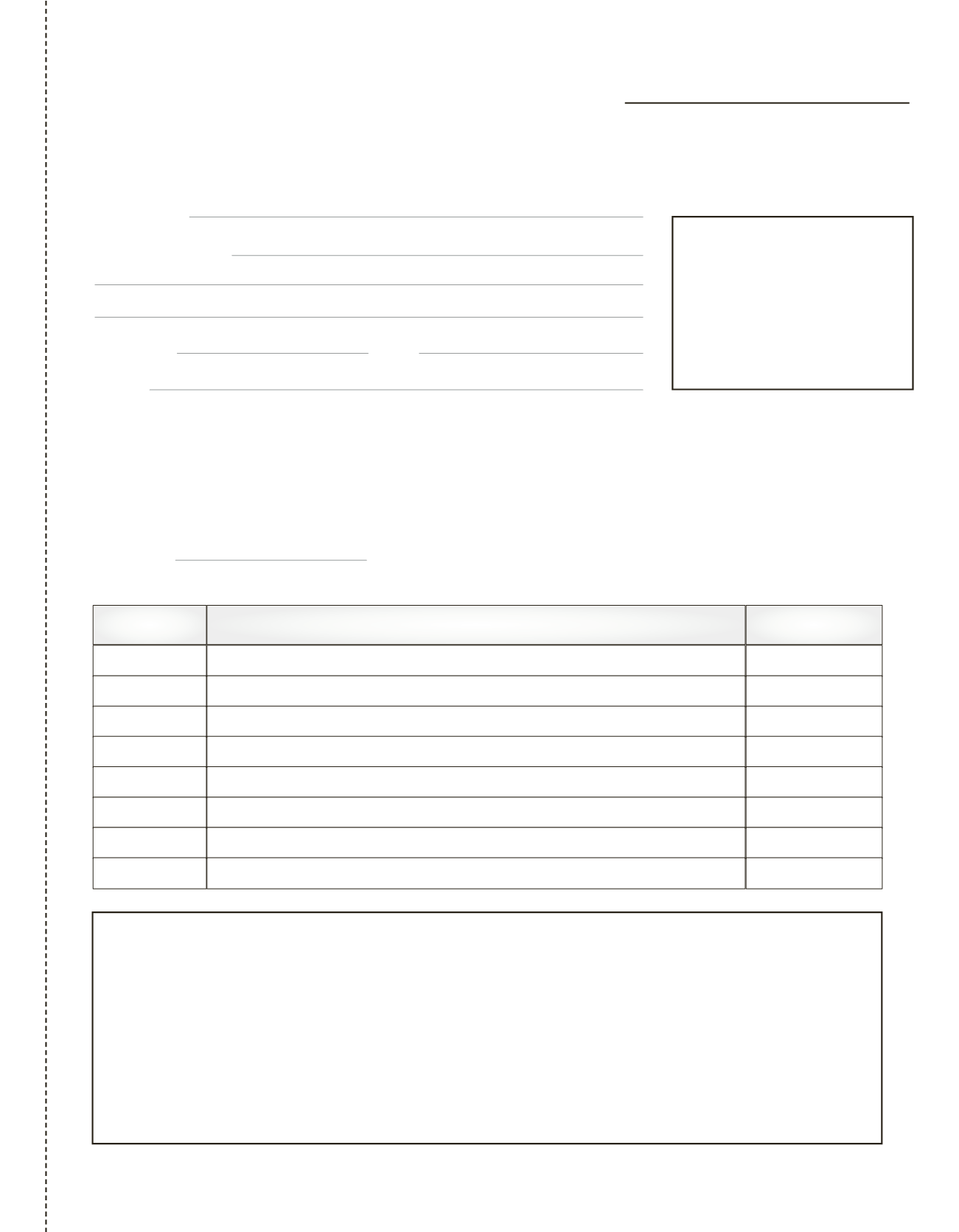 O
RDRE D
'
ACHAT
- A
BSENTEE BID
F
ORM
V
ENTE AUX ENCHÈRES
- A
UCTION
M
ONTRES
, B
IJOUX ET
A
CCESSOIRES
6
DÉCEMBRE
- D
ECEMBER
6 - 2017
- TVA : FR41000131283 - RCi : 17S07534
Après avoir pris connaissance des conditions de vente du catalogue, j'autorise BOULE à acheter pour mon compte les lots suivants
aux prix maxima indiqués (ne comprenant pas les frais d'acheteur de 24% TTC).
In accordance with your sale conditions, please bid for me up to my limits (buyer's premium 24% all incuded).
B O U L E
- A U C T I O N S -
2 avenue Henri Dunant - BP 282
MC - 98000 Monaco - Principauté de Monaco
Dopo aver preso conoscenza e accettato le condizioni di vendita del catalogo, autorizzo la Maison Boule ad acquistare per mio conto i lotti
seguenti ai prezzi massimi indicati (i quali non comprendono le spese dell'acquirente del 24% tutto compreso).