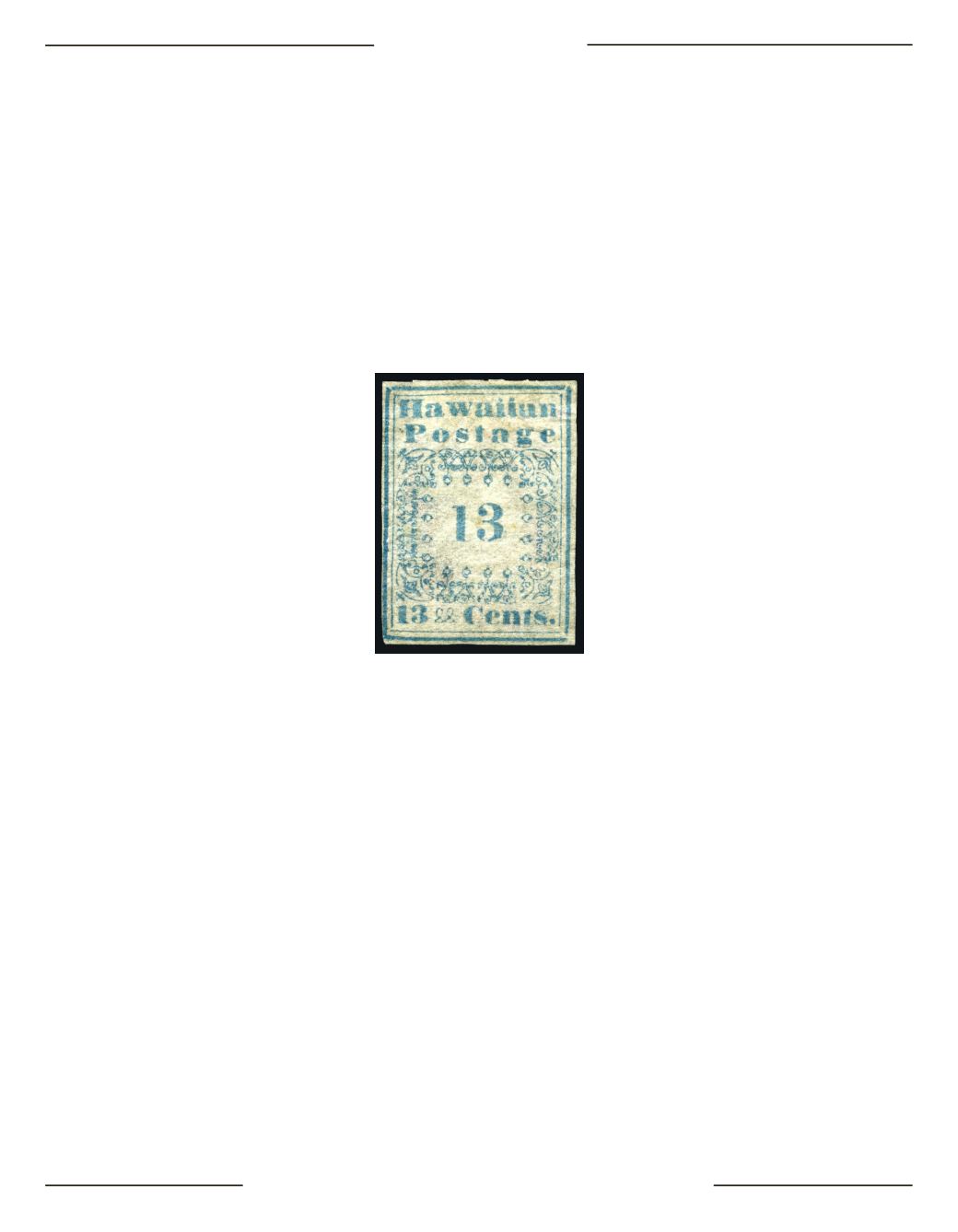 Hawaï, 1851-1852, Missionnaires, 13 c. bleu type i neuf sur papier pelure.
Ces timbres, imprimés sur papier pelure, sont de ce fait rarissimes en bel état.
on ne connait que 3 exemplaires neufs (et 7 oblitérés) de cette valeur en bonne condition, notre
exemplaire étant signalé comme le plus beau.
Grande rareté des Etats-unis mais aussi du monde philatélique. yvert 3, Scott 3 A2
The best piece knowned of the 3 exemplary of 13 cents A2 new on pelure paper.