Jewels : How to buy?
Participate in our auctions :
These public auctions are open to everyone and anyone can attend without any constraint. Several possibilities are available to you, including viewing the lots that are regularly exposed in Paris and Monaco. You can be present in the auction room, or, after registration, participate in online sales via our site drouot-live or by telephone.
If finally you prefer to leave us before the sale an absentee bid, we will represent you in your best interests throughout the course of the auction.
No constraints. Just simple solutions in order for you to never miss any lot.
Click on the image below to view our auction catalogue – December 6, 2017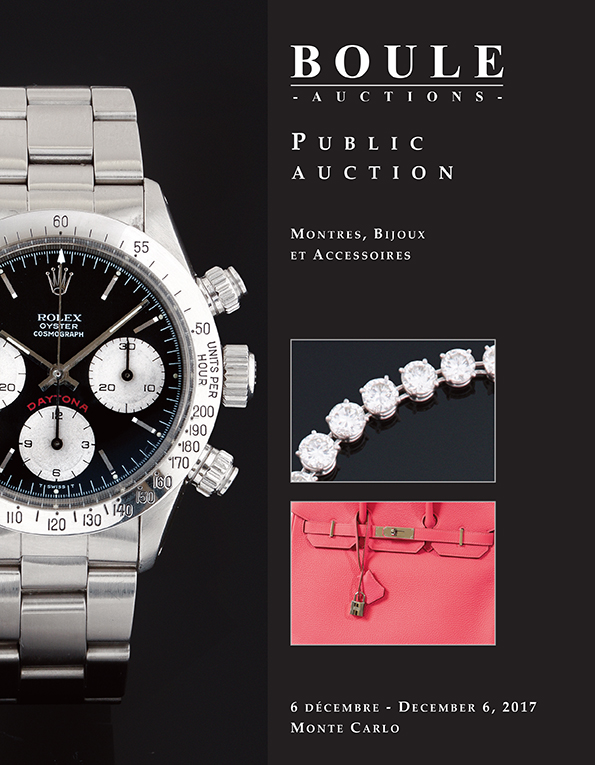 ---
Online sales
Opening soon, our online sales site where you will find all our currently available jewelry.
Quick purchase, immediate delivery